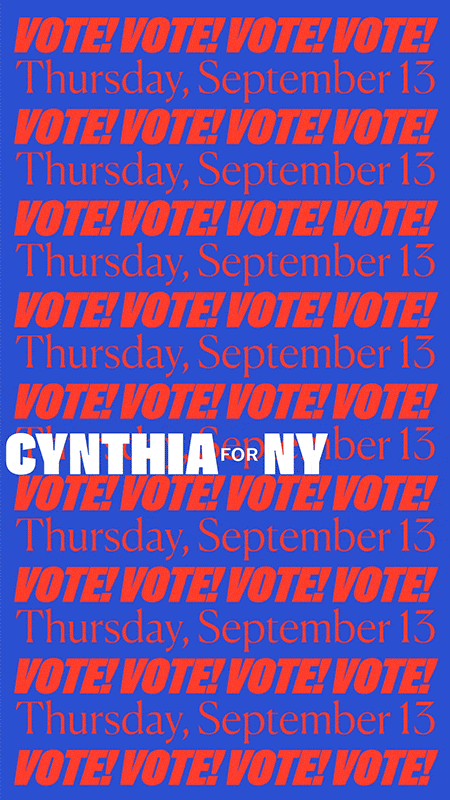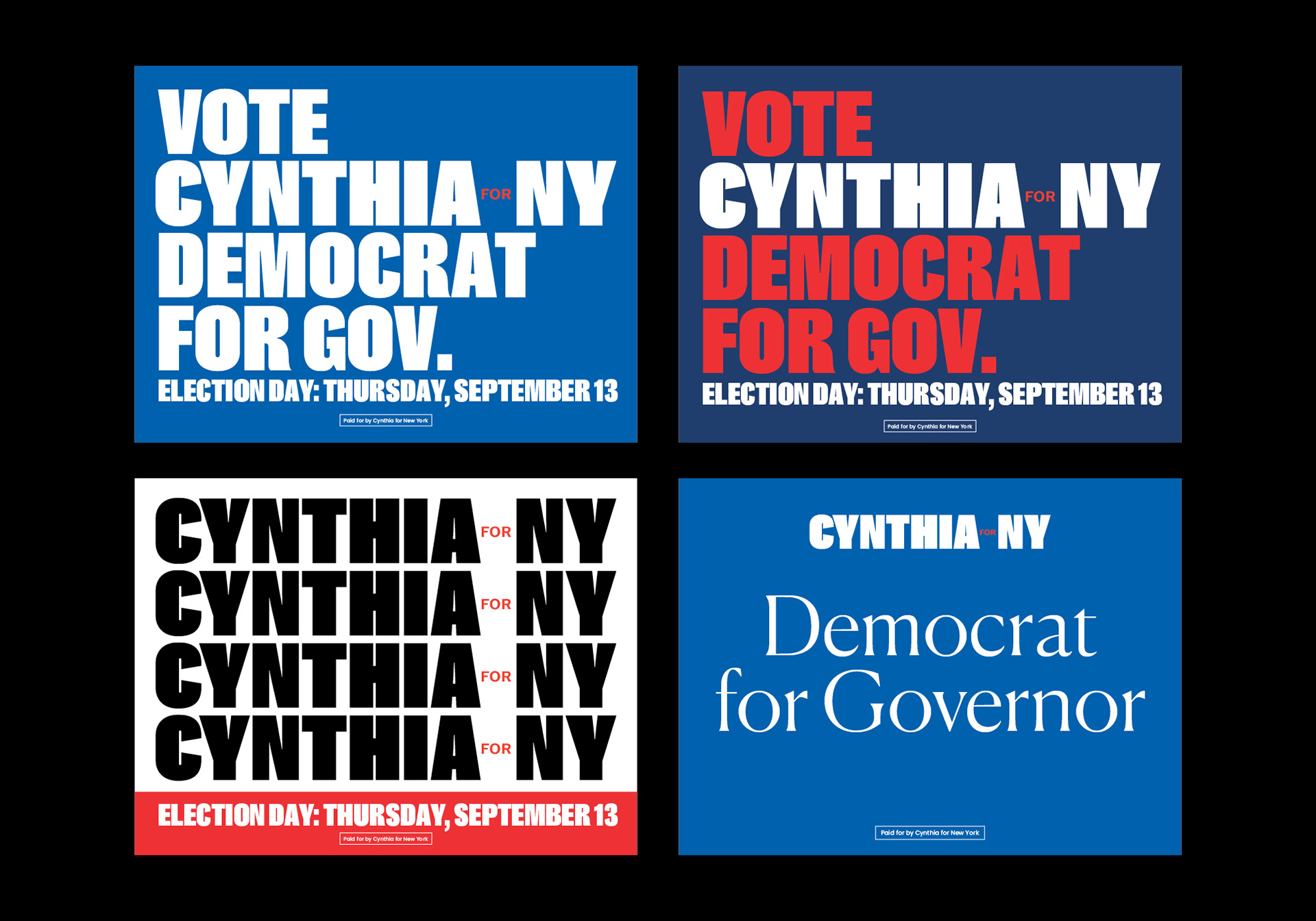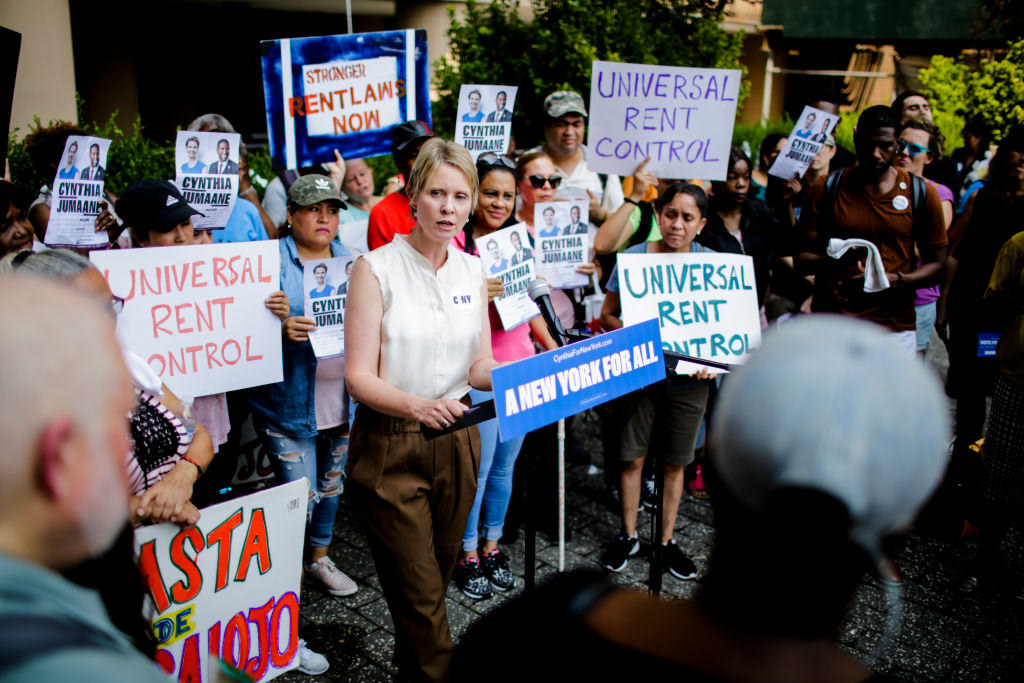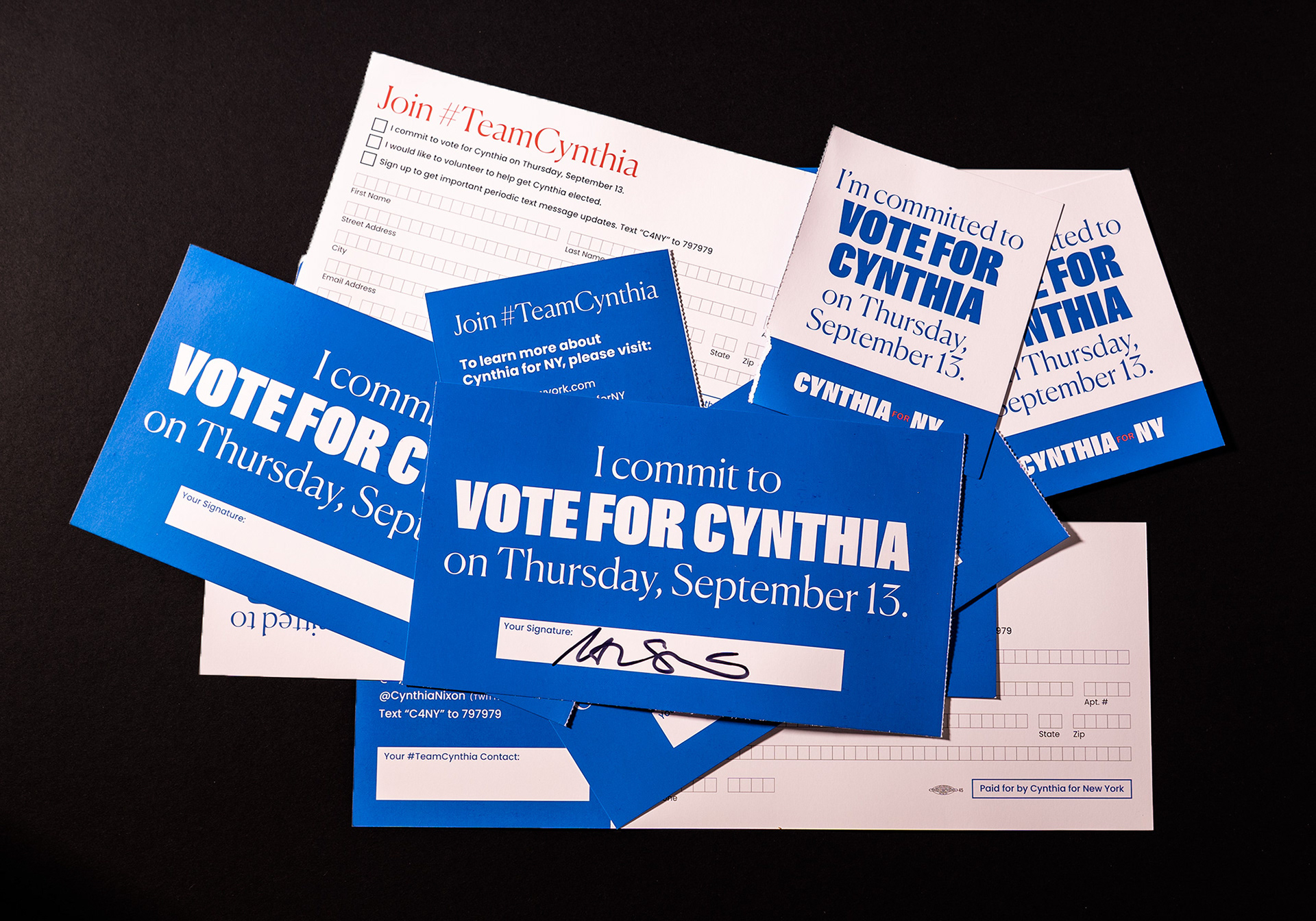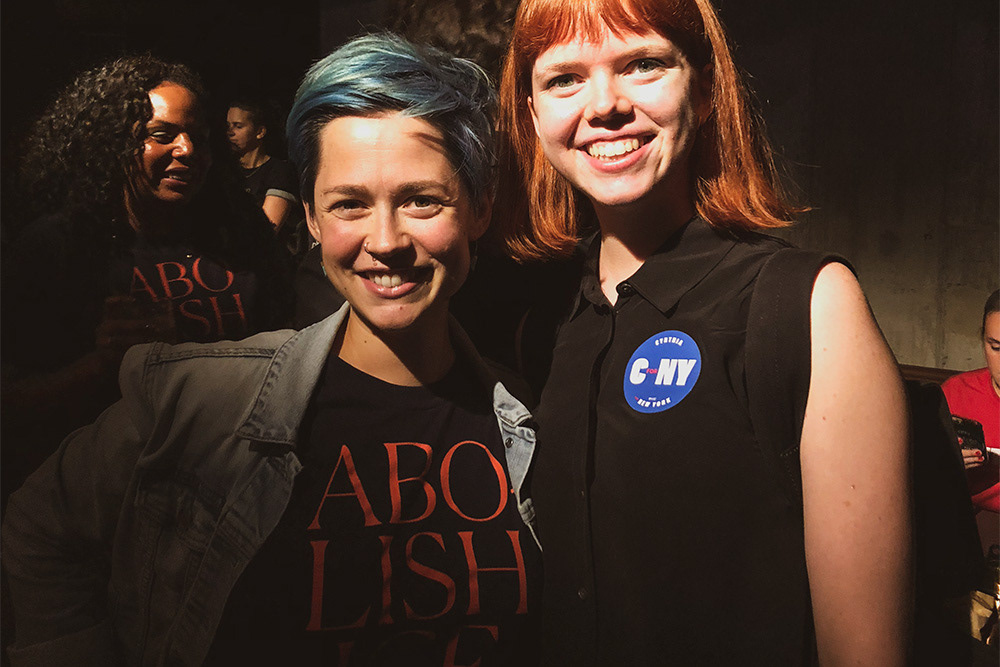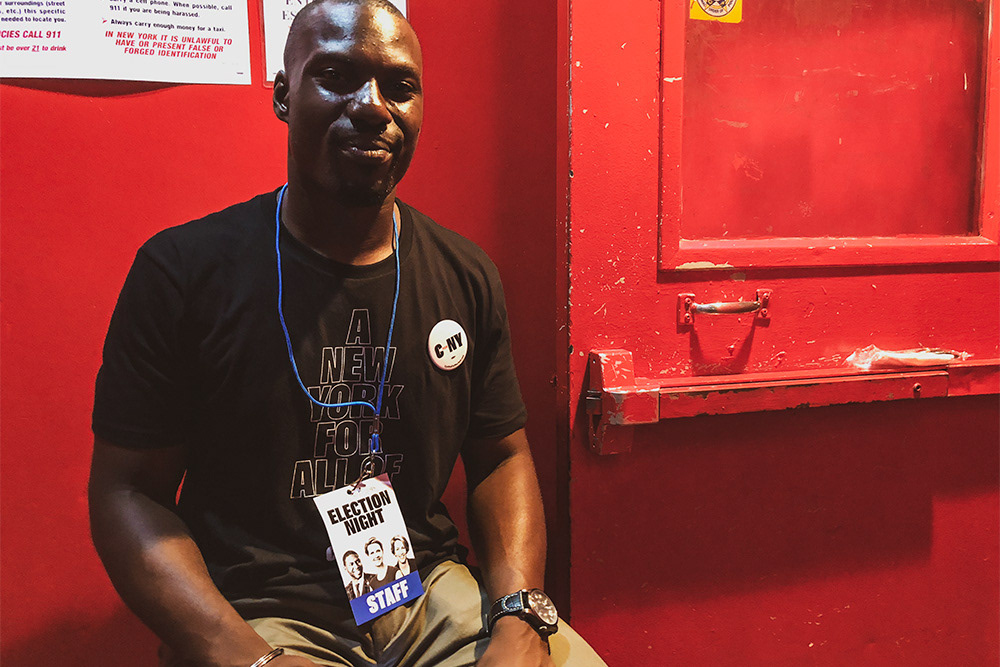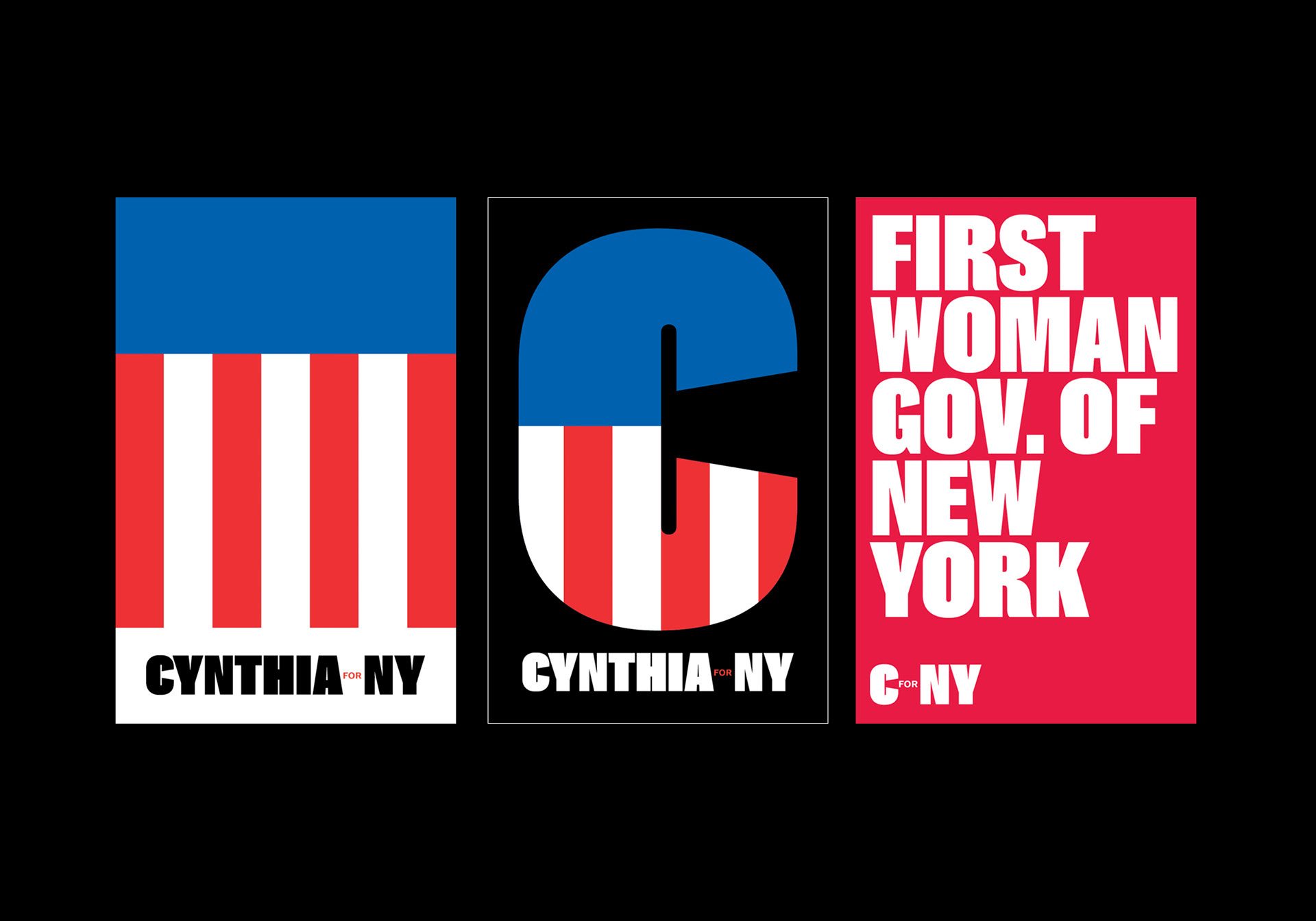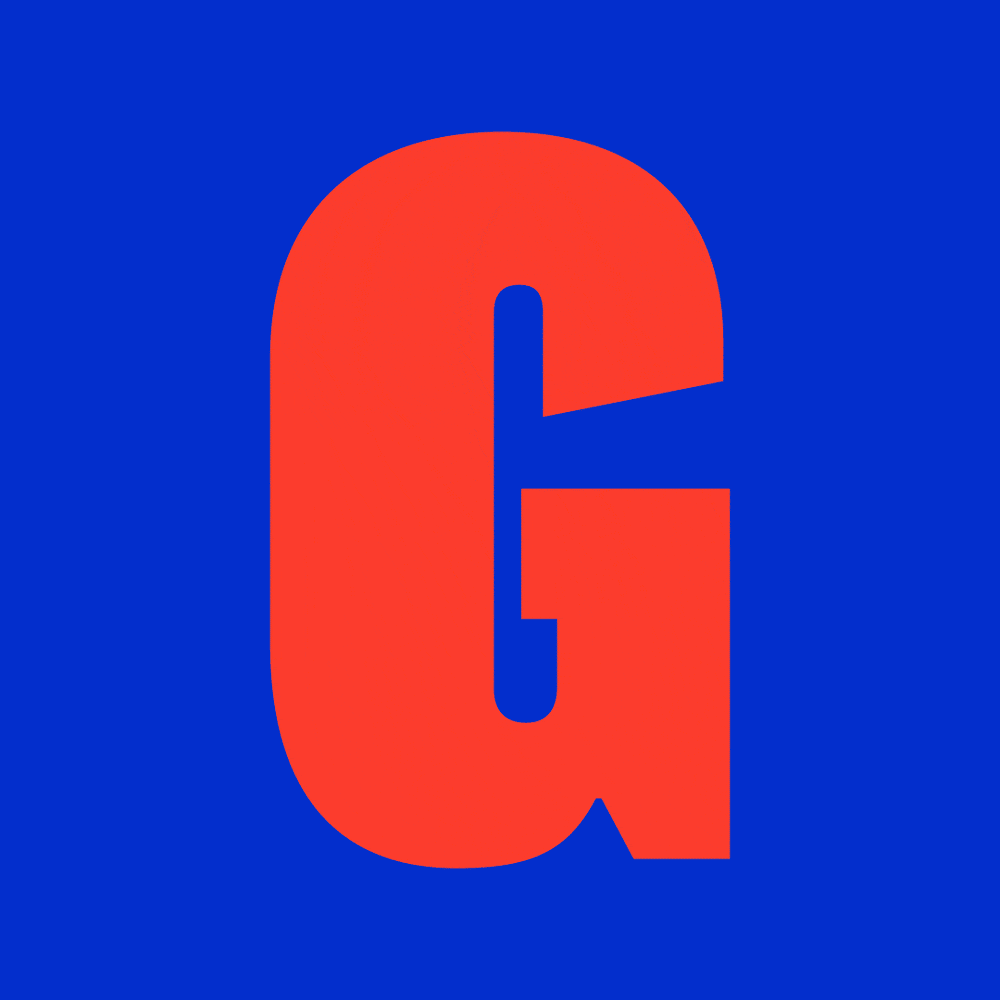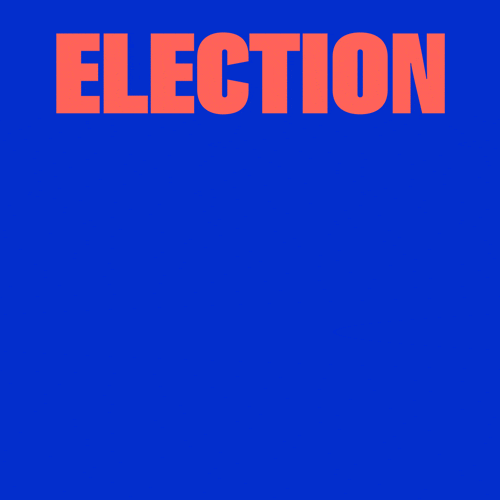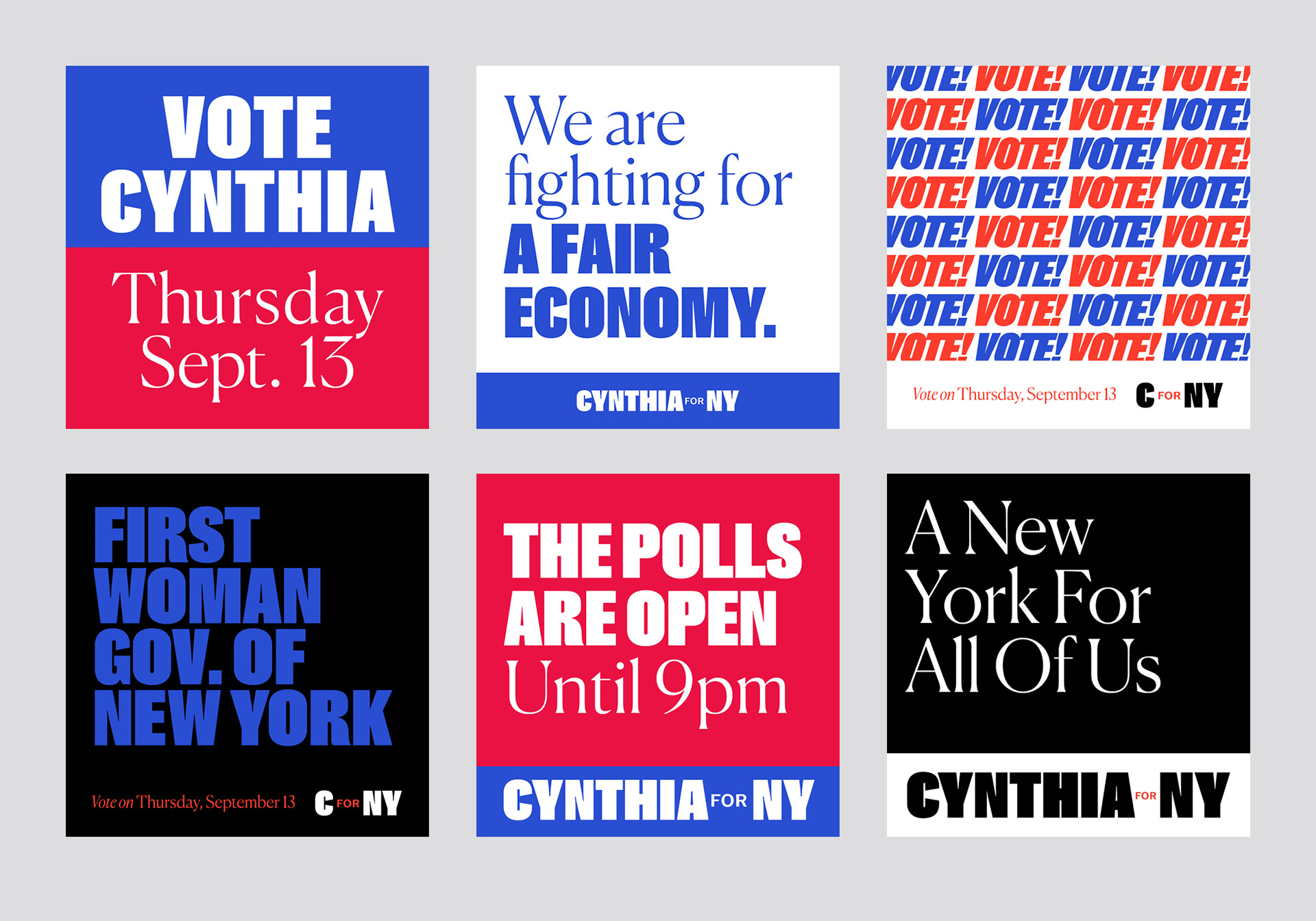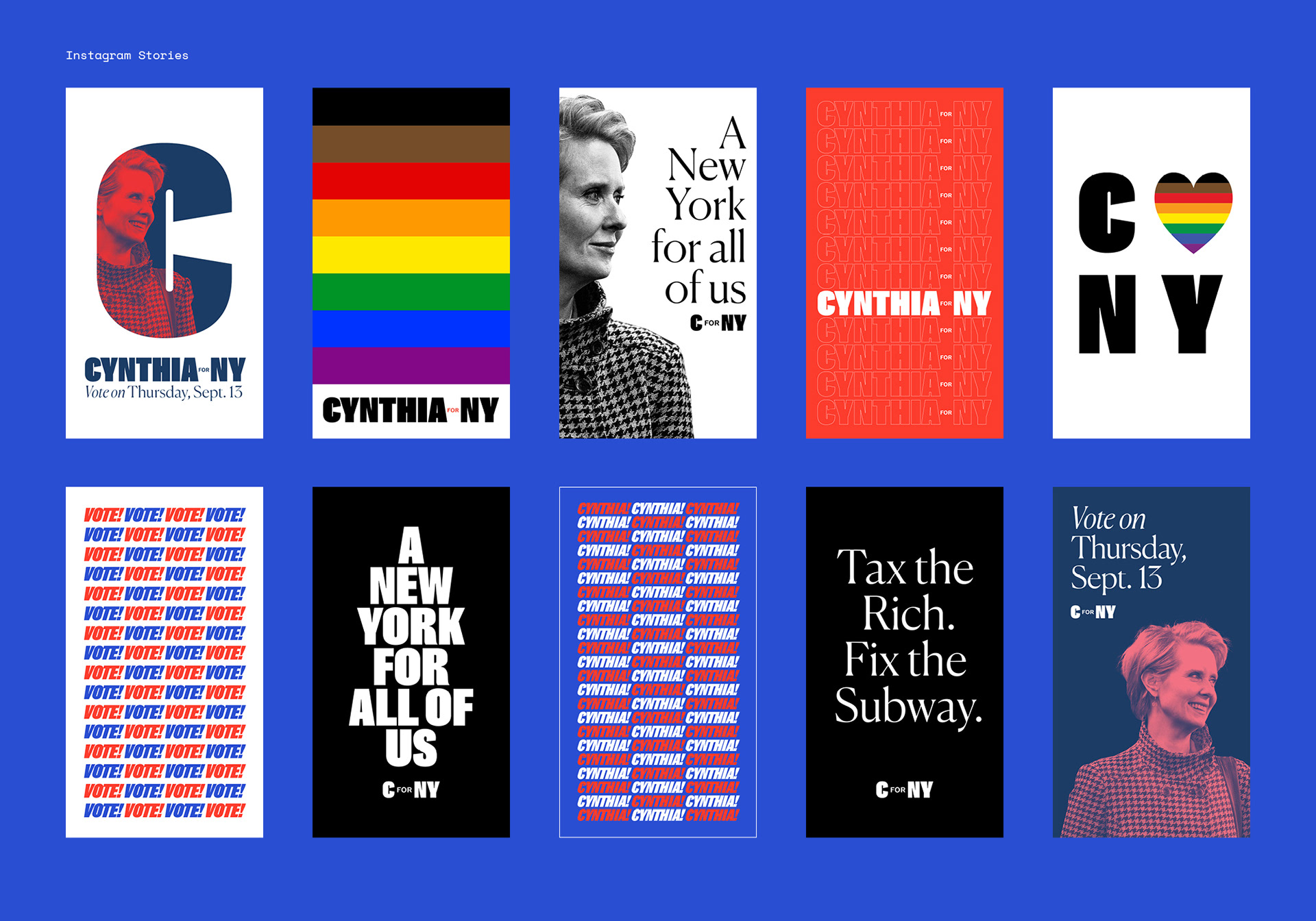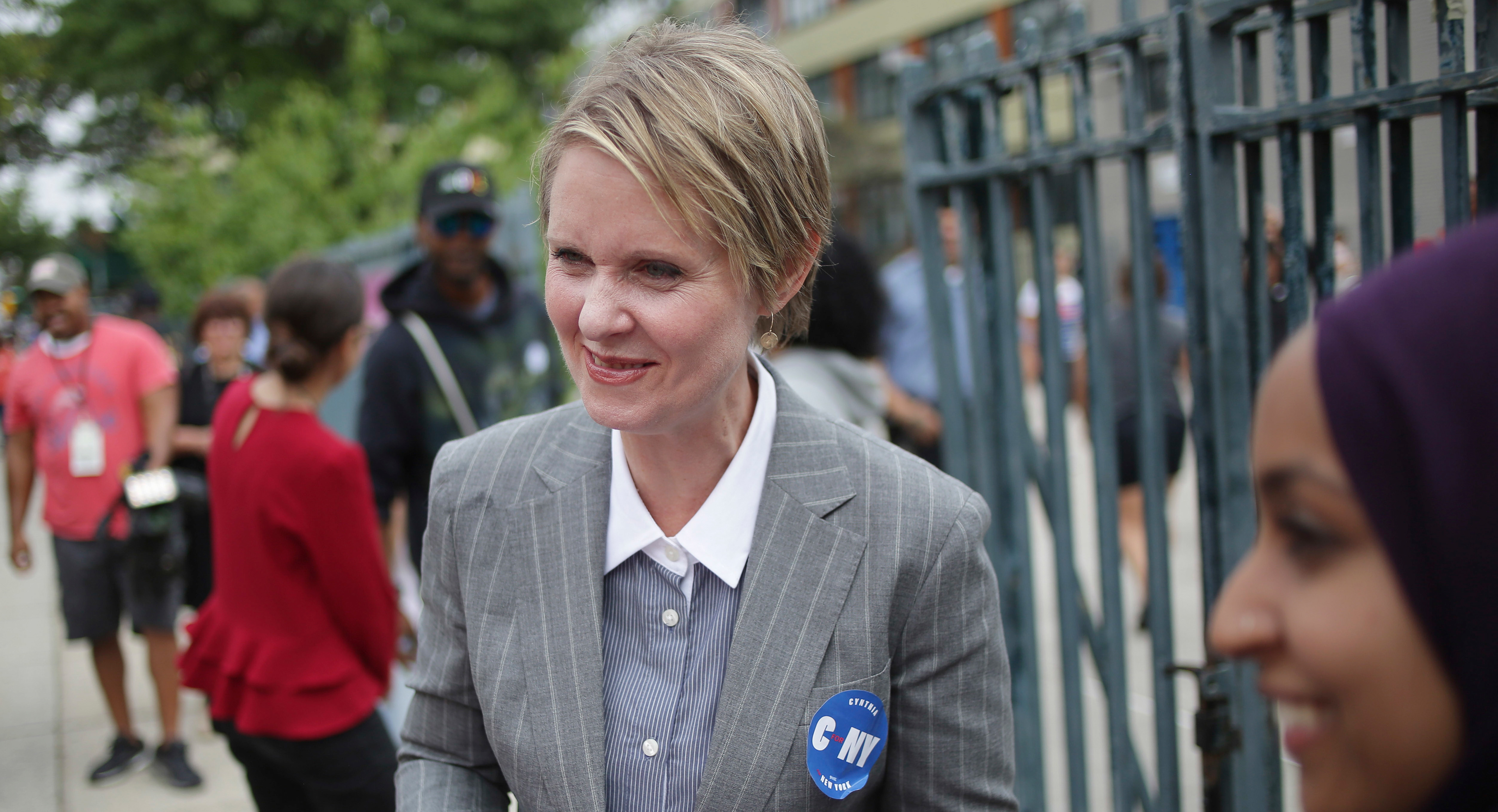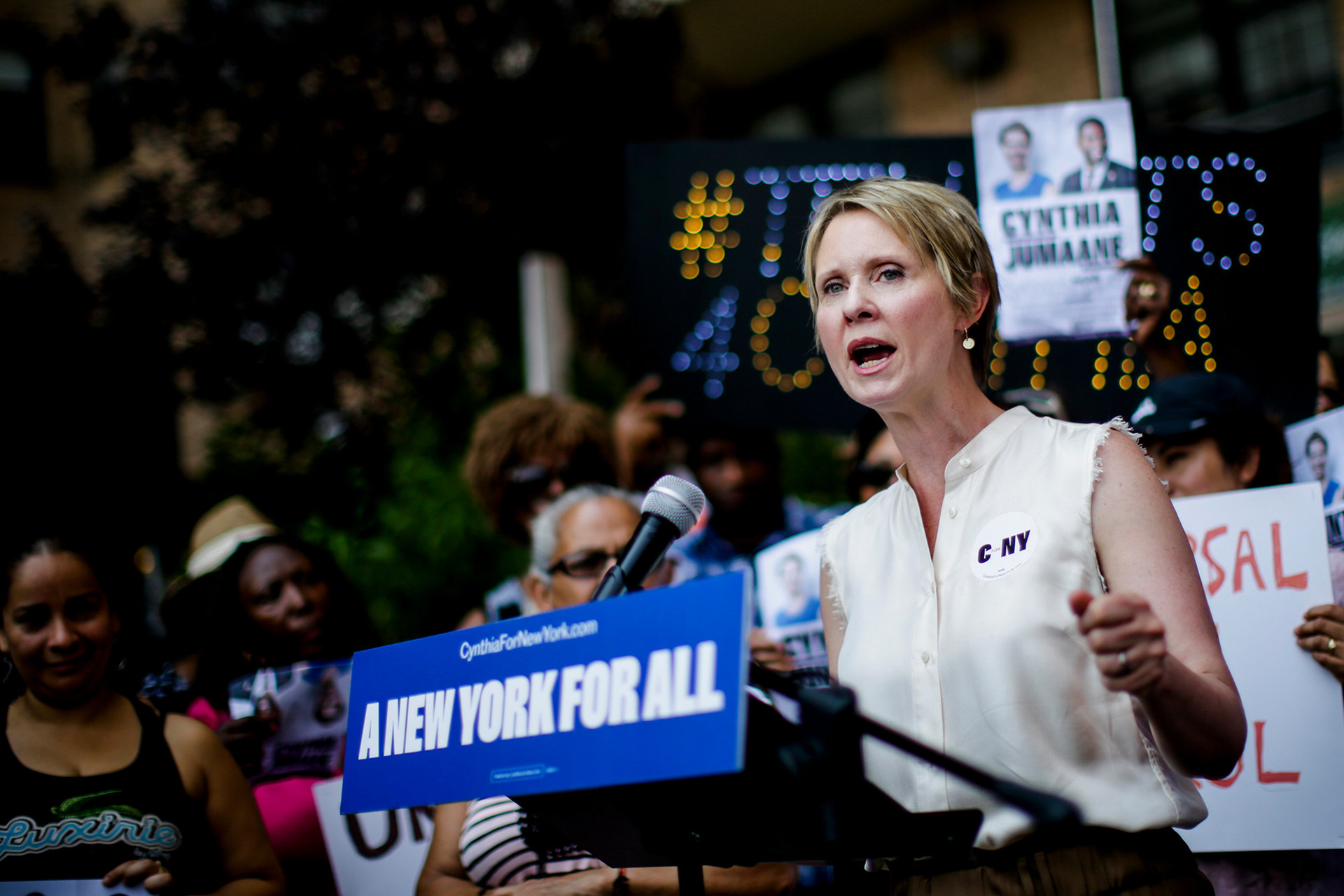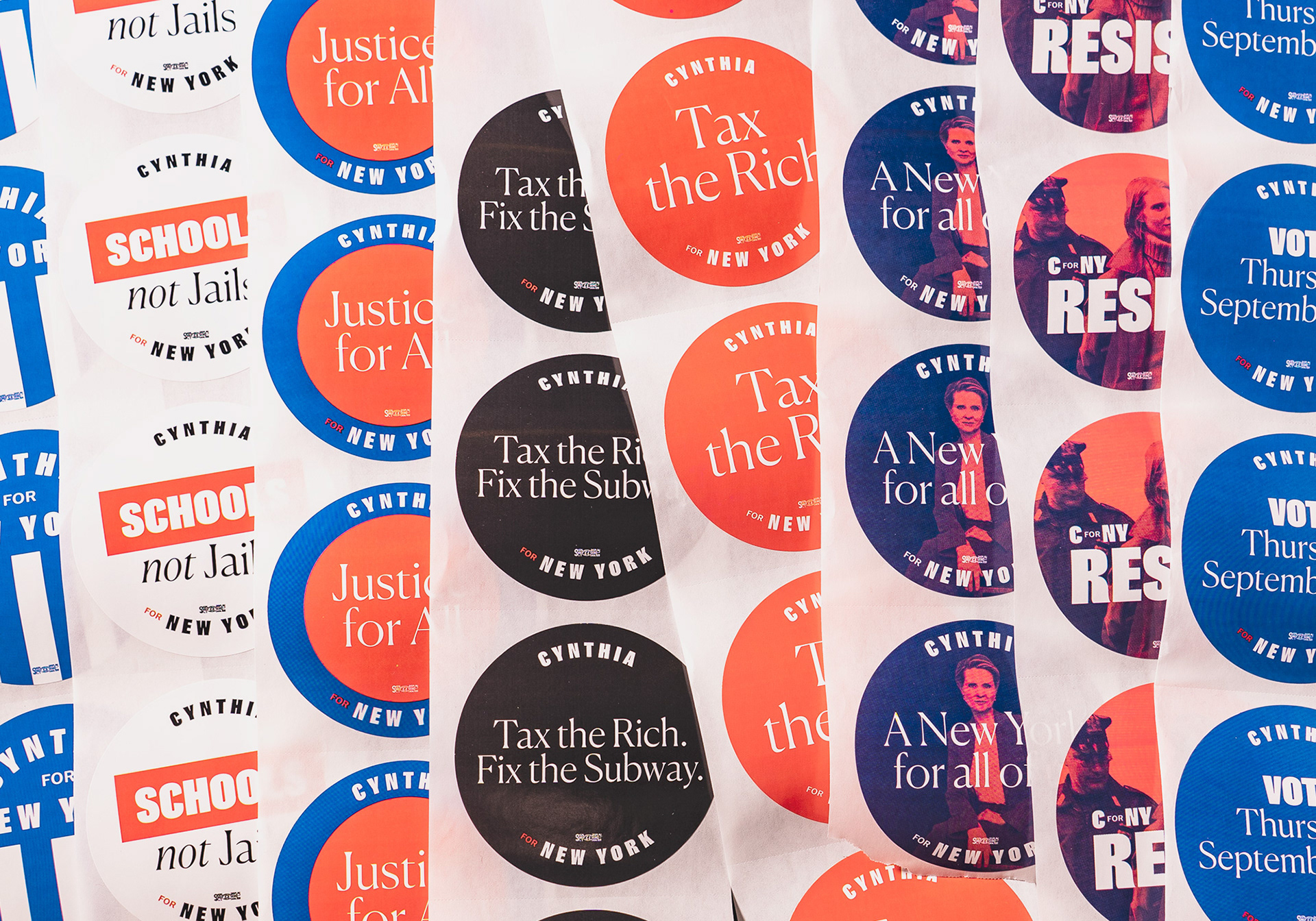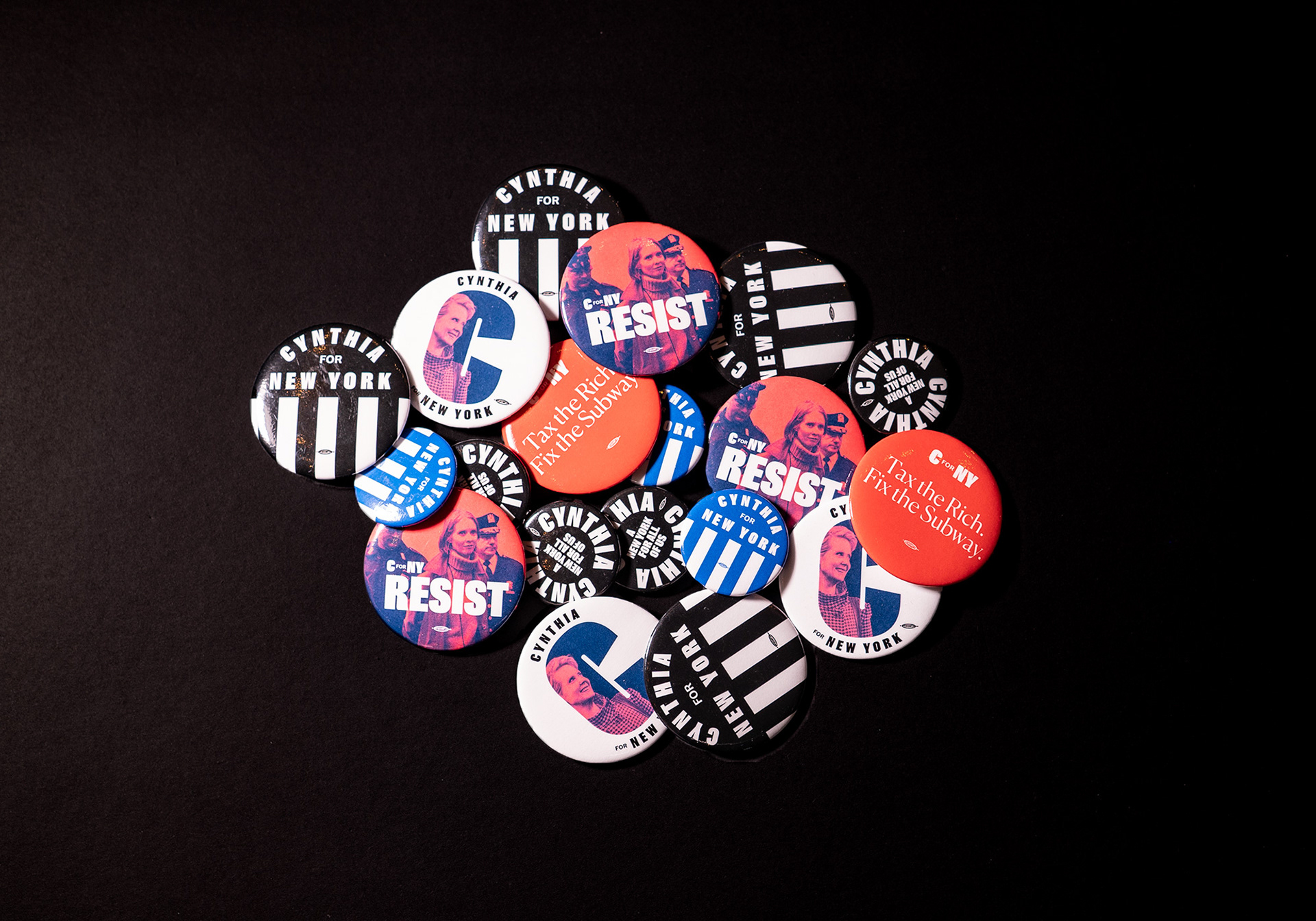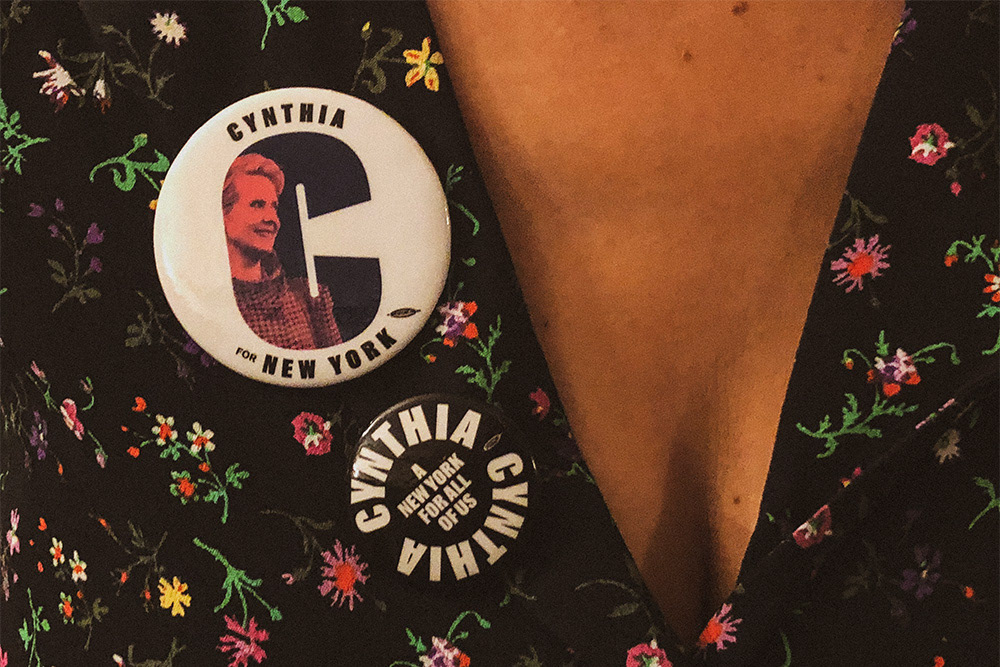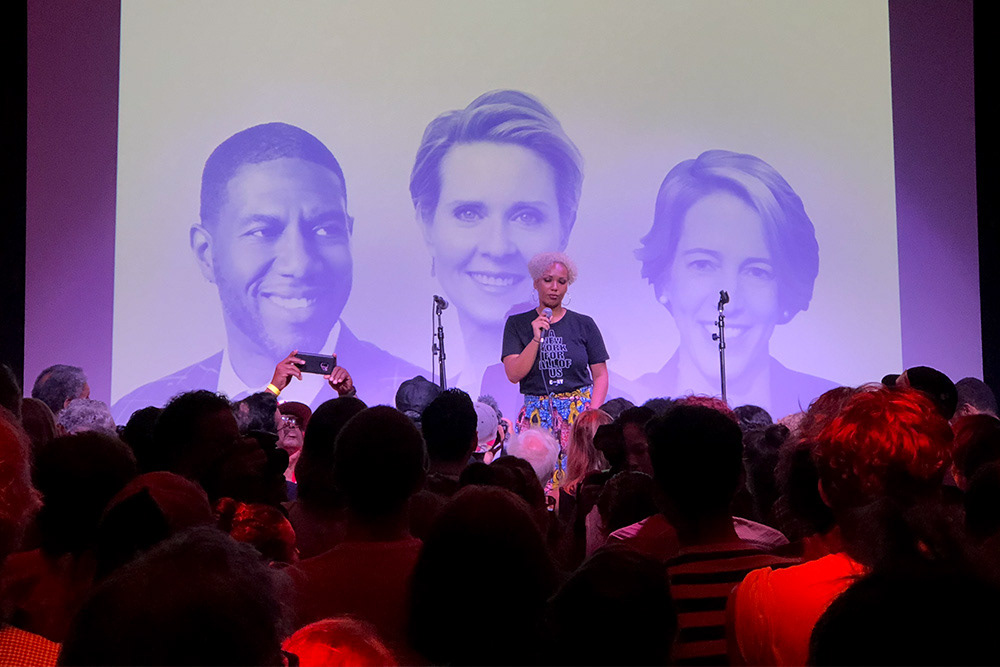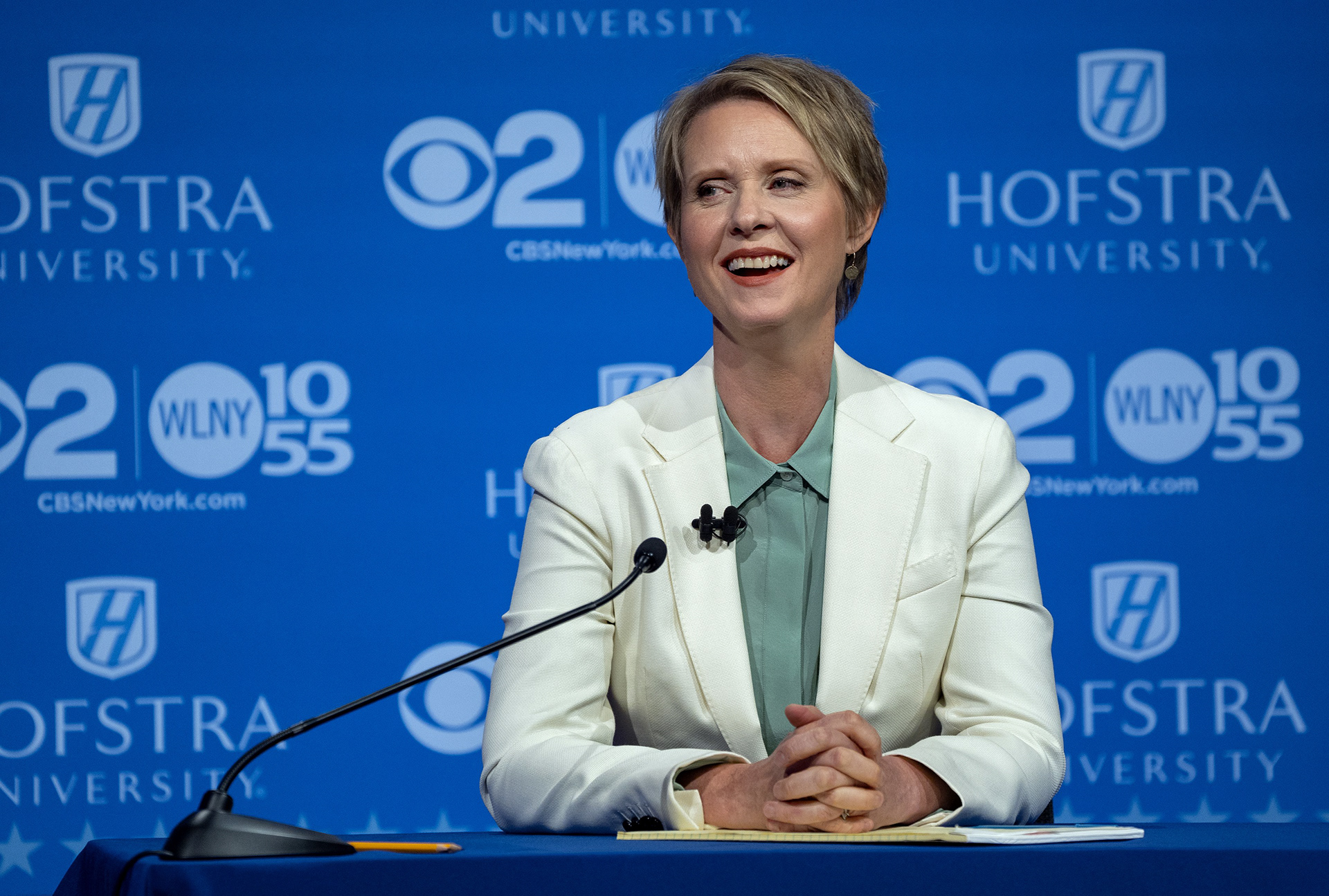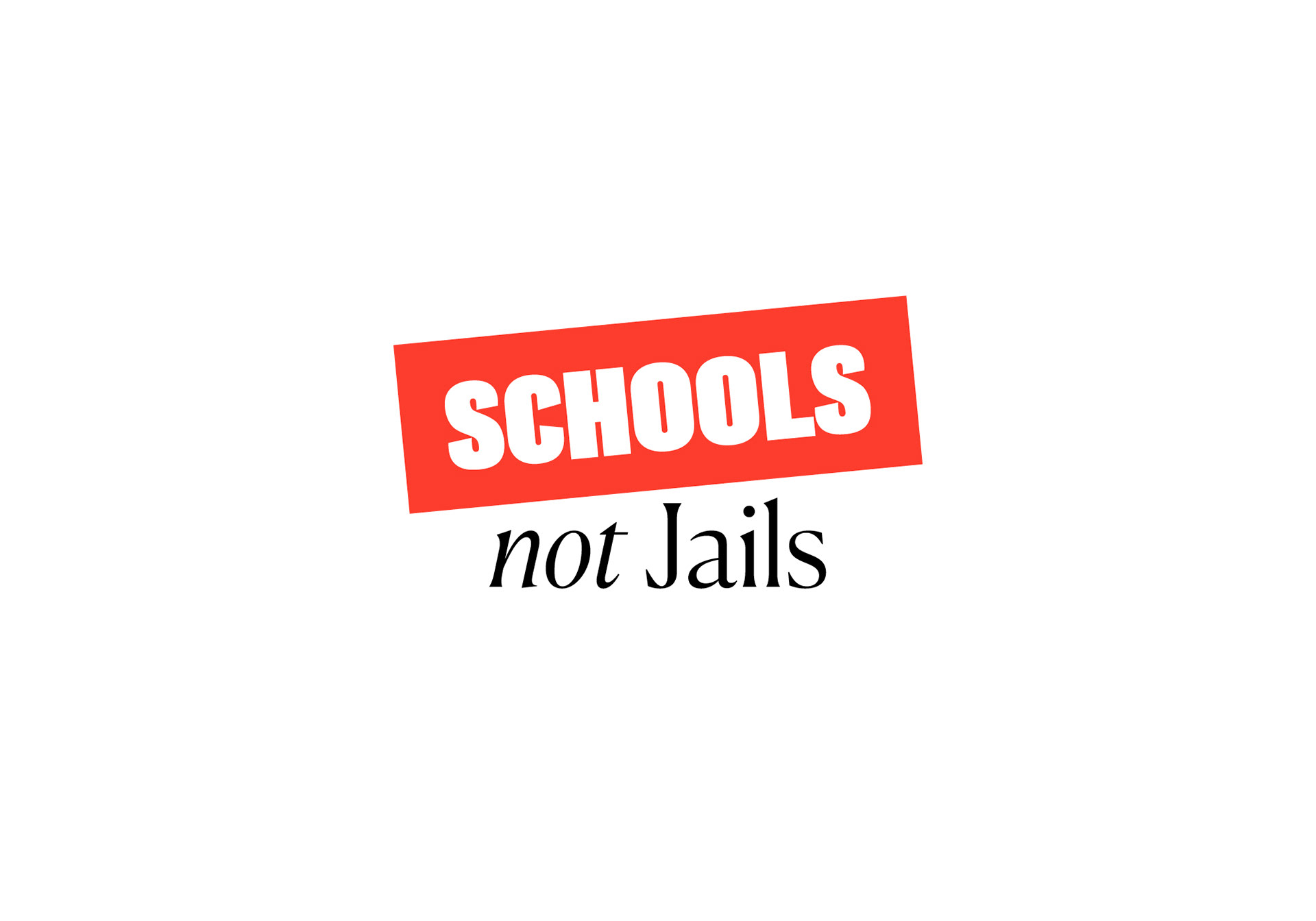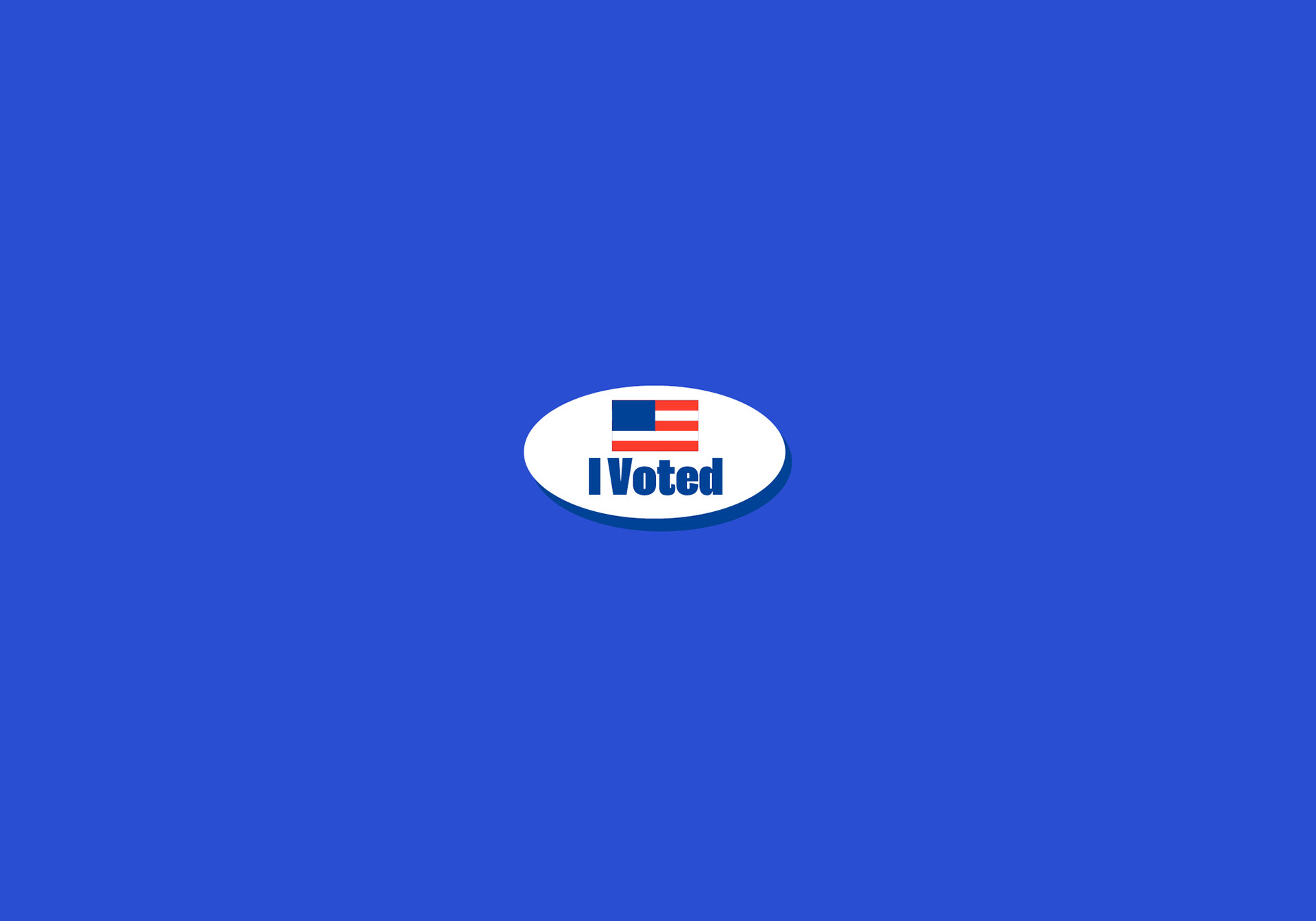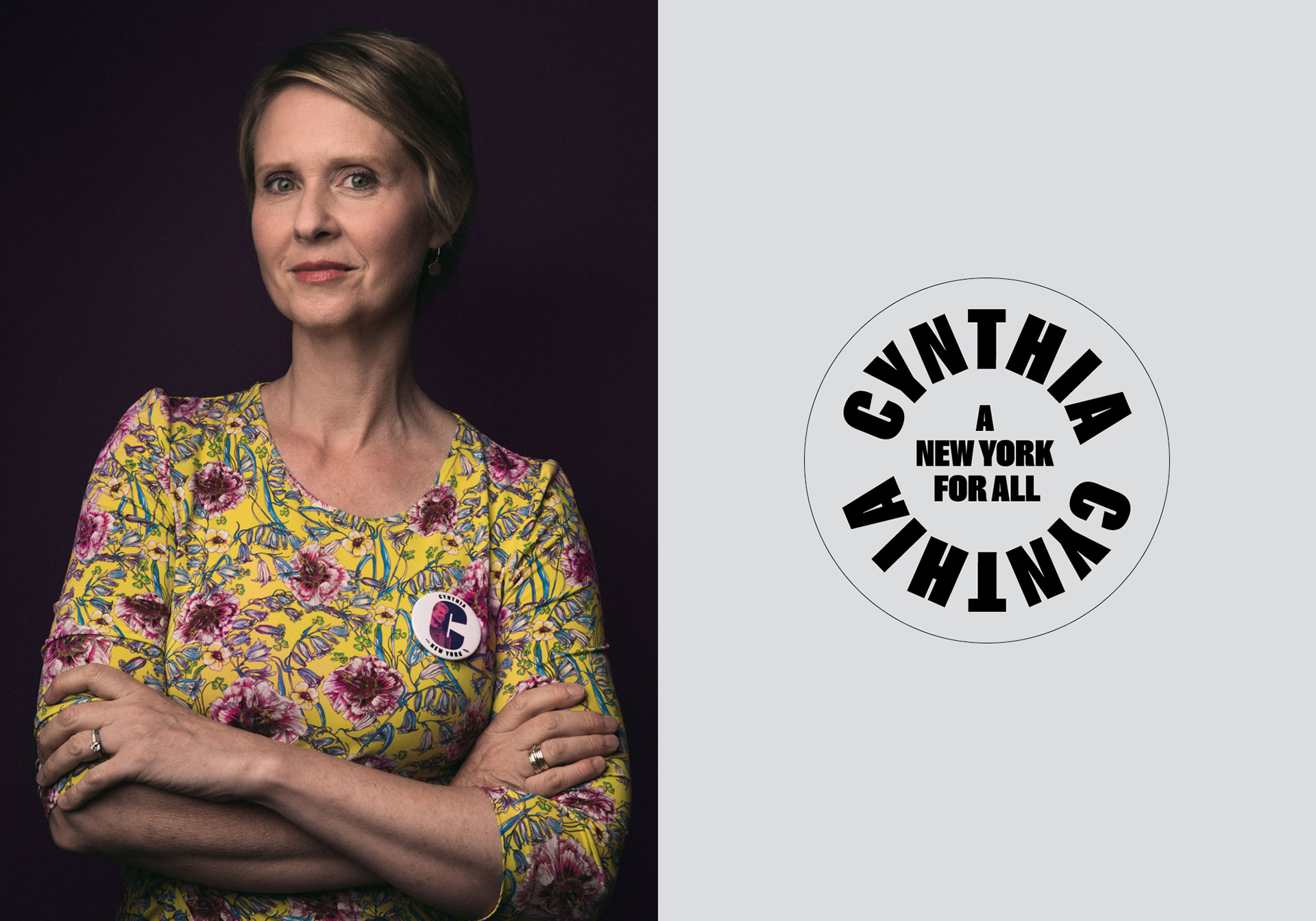 The Opportunity: 
Cynthia Nixon is a political candidate like no other: she's an accomplished actor, a progressive activist, a lifelong New Yorker, challenging the political establishment. Cynthia's voice is bold and energetic, yet nuanced and approachable.
The Solution:
The visual identity reflects her unique voice, at times stepping outside the conventions of
past politicians. Simple visuals leverage the messaging through purity of typography:
Cynthia for New York is about ideas and the core principles of progressive change.
Role:
  Design Lead, Creative Director @ Cynthia for NY 
Logo & Identity:
Andrea Trabucco-Campos